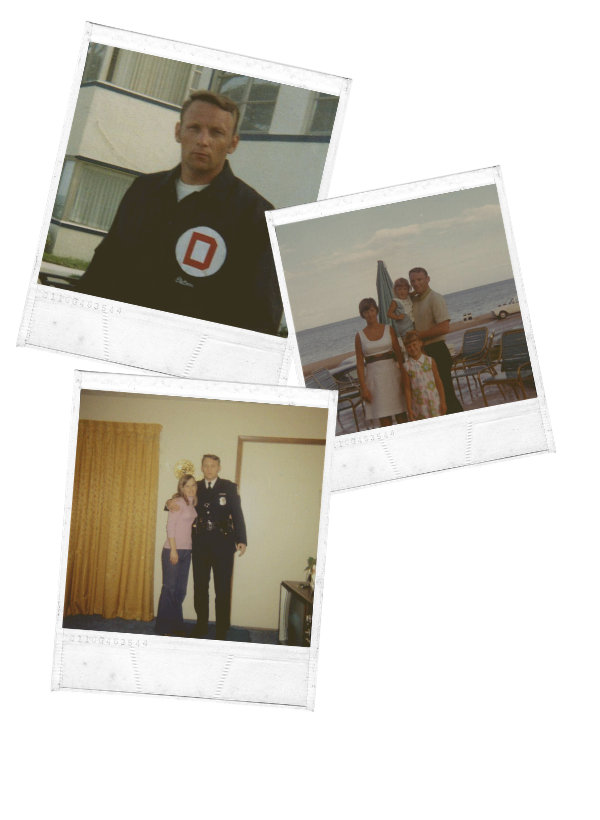 Can something so tragic turn your life around?
The resounding answer would be that it absolutely can, and has, and for the good and grace of my own life and that of my late Father's legacy, a Law Enforcement Officer shot in-the-line-of-duty, and whose perpetrator eluded authorities for 44 years until I located his whereabouts all by myself, and went to the authorities with my findings.

Make no mistake. This was not a case of vigilante justice. On the contrary, it was 4 decades of pain for my Family and me, and a simple question: How could justice not prevail, particularly where a Law Enforcement Officer and his Family had fallen victim to a system, by design, that was supposed to 'Protect the Protector'? A system that where the scales of justice were supposed to be balanced, instead of leaving a legacy for a Hero who was all but forgotten, and his Family, who was left with so many plaguing questions and a puzzle with so many missing pieces.
Stay in-the-know on all upcoming trends and hot topics. Want the scoop? Sign-up for Coop's Scoops!
To receive Coop's Scoops and the FREE ebook about building your author platform, simply subscribe by going to:

info@writerloricooper.com

All you have to do to acquire this FREE ebook is to include your email address and in the Subject line simply write FREE EBOOK WANTED, and then send the email to me! I'll get you a copy of your FREE ebook to you about how to build your individual author platform within 48 hours! It's that simple!

As we know, our platforms have become a vital part of our marketing campaigns. The greater our author platforms, the higher our marketability!

So don't miss this golden opportunity! As I begin building more FREE ebooks, you won't have to subscribe to receive them! I'll already have your email address and will be conducting email blitzes with more new ebooks that are FREE! If they're appropriate for you, great! If not, feel free to pass them on or simply delete the links to them. I'm making it THAT simple!

I'm so grateful to you for your support of my #WIP. Stay tuned for details as they become available about my book release!